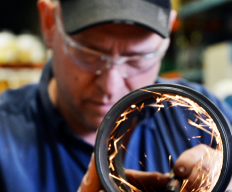 MIR Machining Inc. does lots of repeat, large-scale production run business with various companies on a contract basis.
We are proud of the working relationships we have built up and maintained with these organizations in multiple industries over the years. They know that they can always rely on receiving quality products, made to their own specifications, within a quick turnaround time and for a reasonable price.
We welcome the opportunity to add your company's name to our list of satisfied long-term customers.