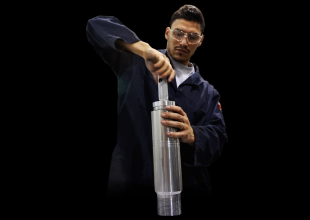 MIR Machining Inc. Makes Your Parts, and in the Quantities You Need
At MIR Machining Inc. we work with and manufacture parts from all kinds of materials, including:
We can machine a great number of parts and do it consistently, which results in lower costs to you, the client.
And,unlike other machine shops, rest assured that quality assurance is a top priority of ours.
We Specialize in Mass Part Production
Our staff has extensive experience in handling large client orders. In fact, we have the ability to import almost any CAD/CAM file for programming directly into our machines.
MIR Machining Inc. Enjoys the Challenge of Building Things for All Types of Industries
Our engineers and technicians love to build things and work with machinery. We'll gladly take an engineering drawing or blueprint and manufacture parts to your specifications in our very well-equipped shop.