MIR Machining Inc. of Calgary Designs, Manufactures and Ships Parts. From prototype to production, we offer an extensive line of services at MIR Machining Inc., including: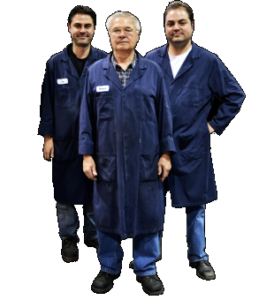 New Product Development
Consulting on New Products
Full Machine Shop Services
Part Manufacturing
Product Machining
Turn Key
Oil Tool Manufacturing
MIR is Your One-Stop-Shop for Getting Products to Your Customers. Here's how it works: You come to us with a product that you need created and shipped to your client. We'll manufacture the product, assemble it for you, and ship it to your client from our production facility, saving you the time and hassle of arranging its transport yourself. We Procure Parts for Assembly too. What we don't make ourselves, we can obtain and then assemble the product and ship it to the destination of your choice.
Bulk Orders are No Problem. Our team can manufacture parts for you on a massive scale. This reduces your production costs because we're working in bulk, and all parts are built to spec. Our Quality-Assurance Standards are Non-Negotiable. We have an excellent quality control system which ensures that both you and your client will receive reliable items that can be put to use right away and that will last a long time.
We can design and make the parts you neeed. BOOK PRODUCTION